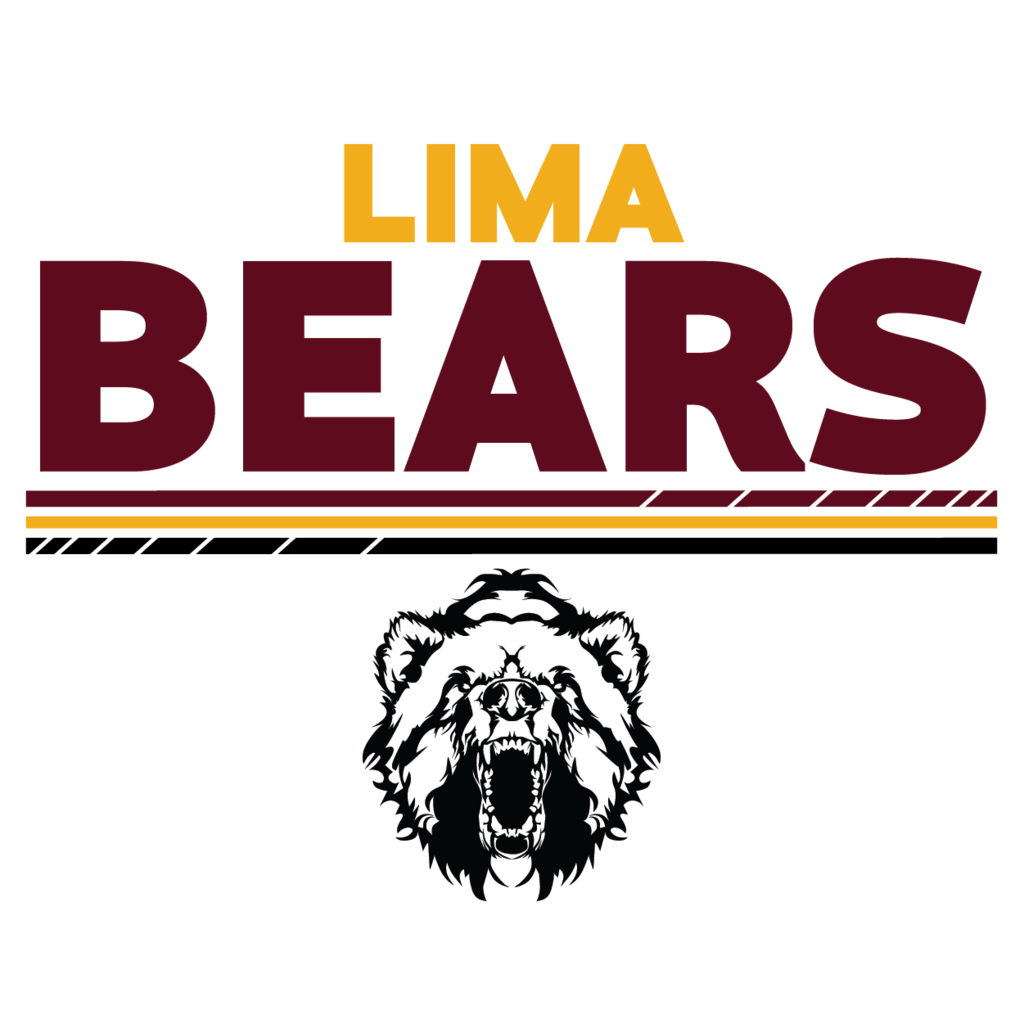 Pick up your Bear Tote Bag at todays game! These cute canvas bags are only $25 plus the option to add a personalized button for $5! All proceeds will go to the Booster Club. Contact Eva, Jackie or Shay if you would like one!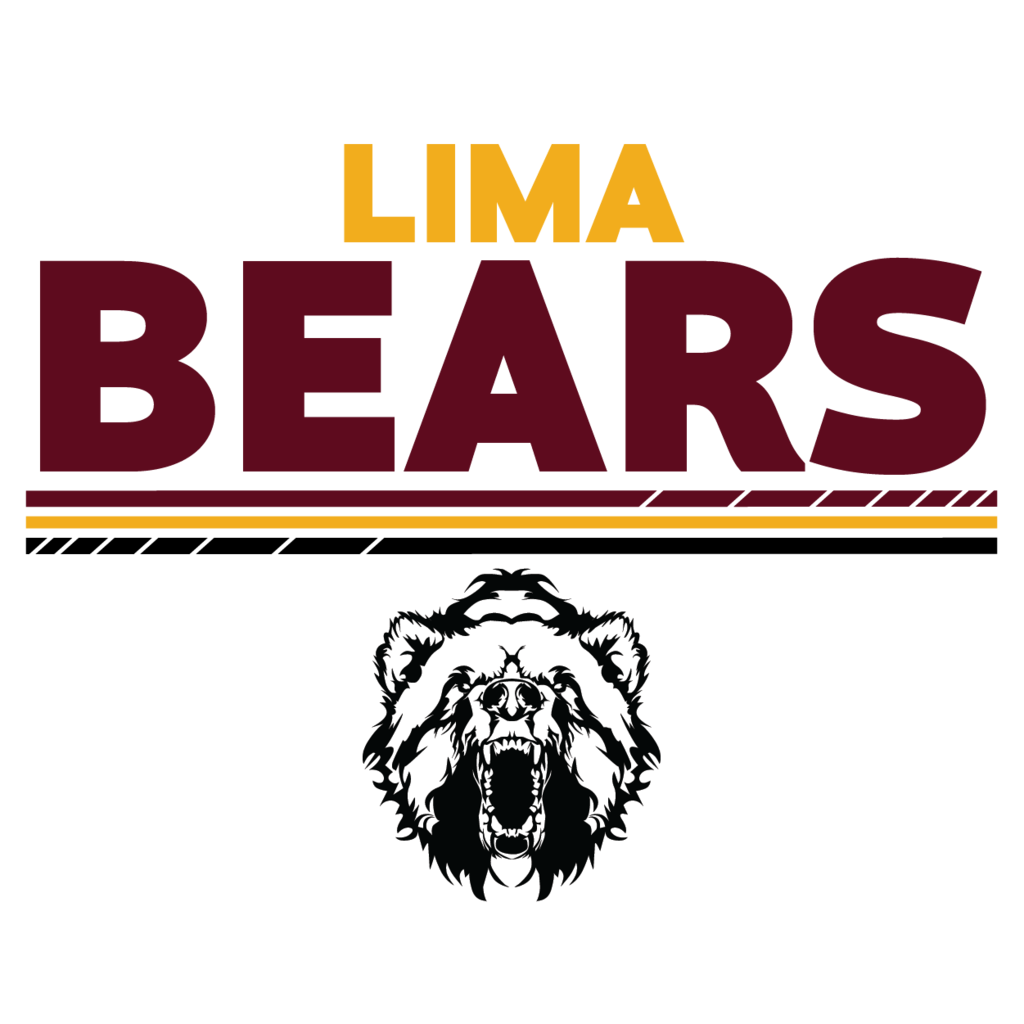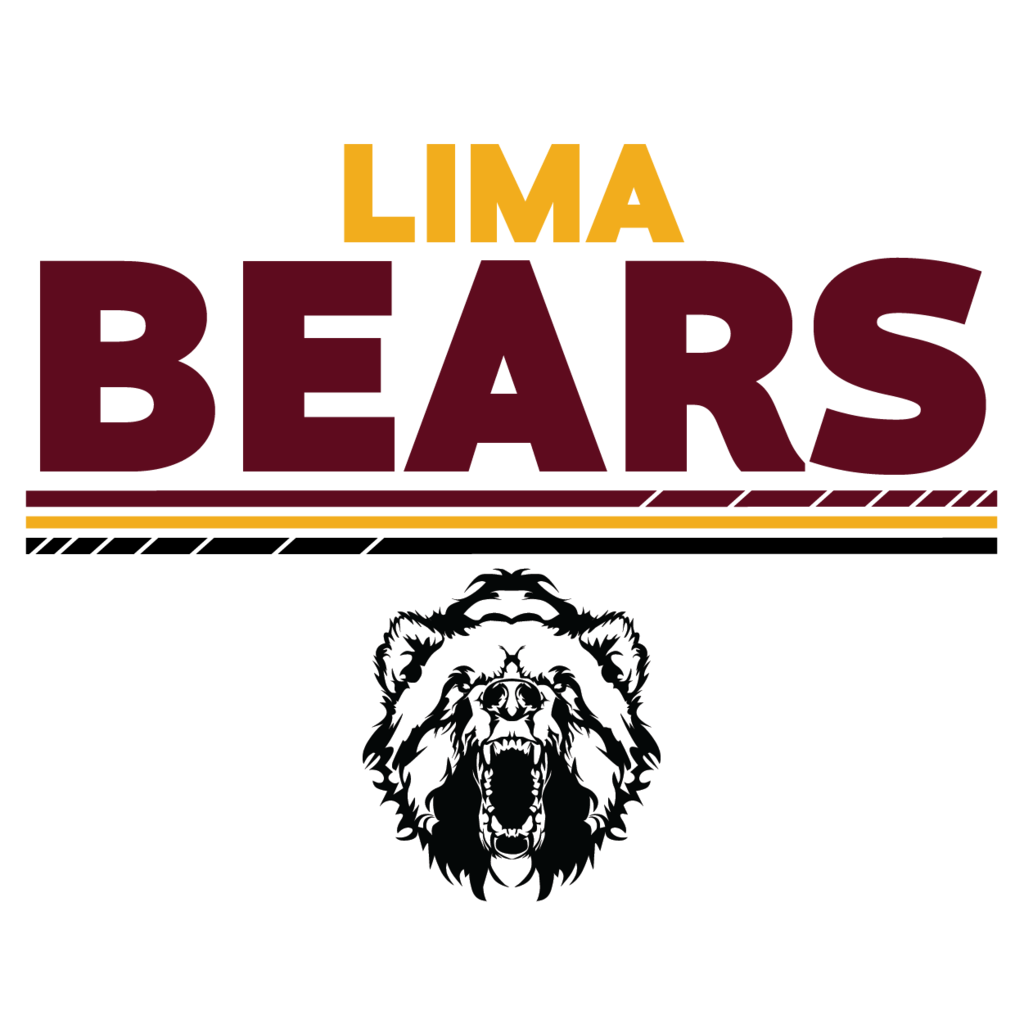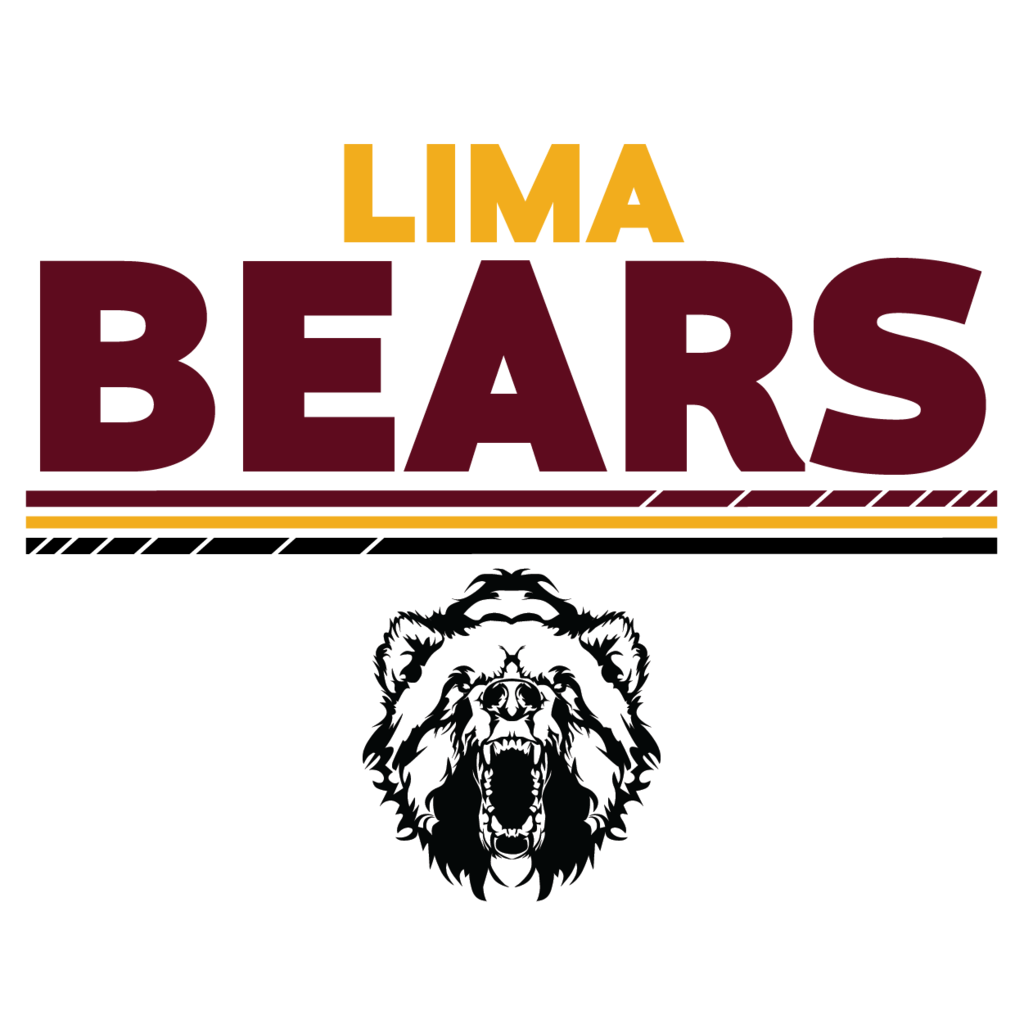 The Lima Elementary School students will be performing "'Twas One Crazy Night Before Christmas" tonight at 7:00 pm. We are expecting a "special visitor"!

School will be dismissed at 1:30 on Friday December 17th

Due to the current weather and road conditions to the south of Lima and on the Idaho side, we will be canceling tonights JH Boys BB game in Dubois.
Don't forget our free Christmas Adult Ed Class tonight @ 7pm!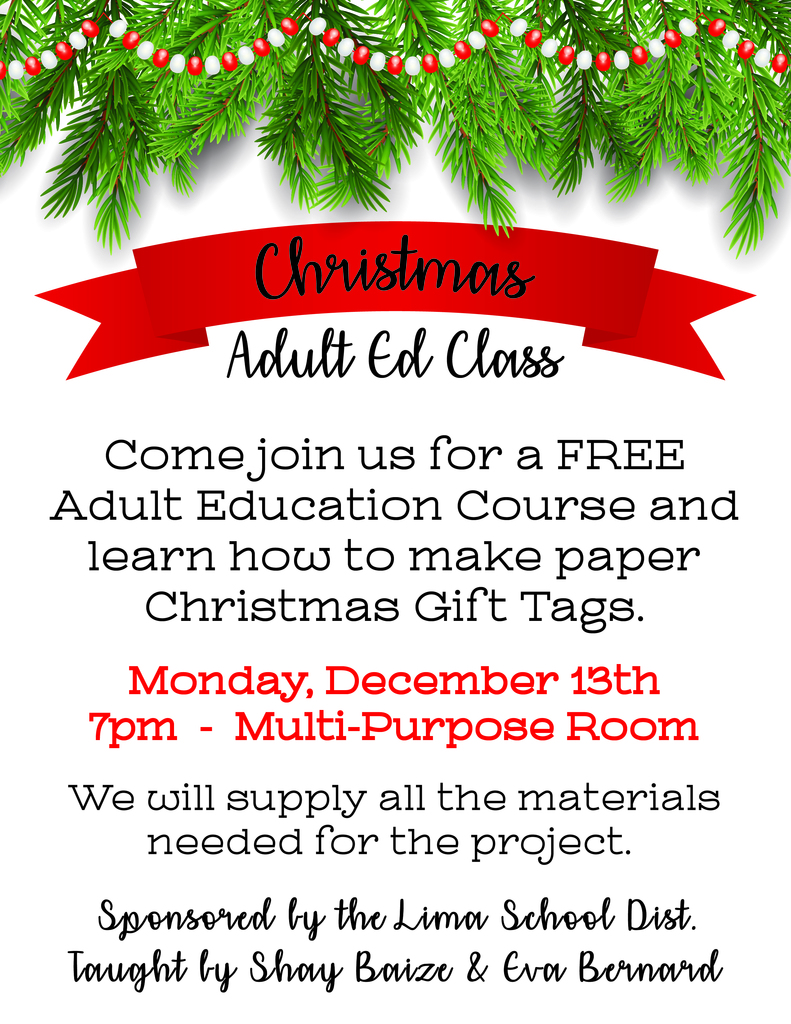 Do not forget, the Christmas Movie is also tonight. It starts at 6:45pm. 🎄
Please do not forget the Christmas Store is tonight from 5:30 to 6:30pm.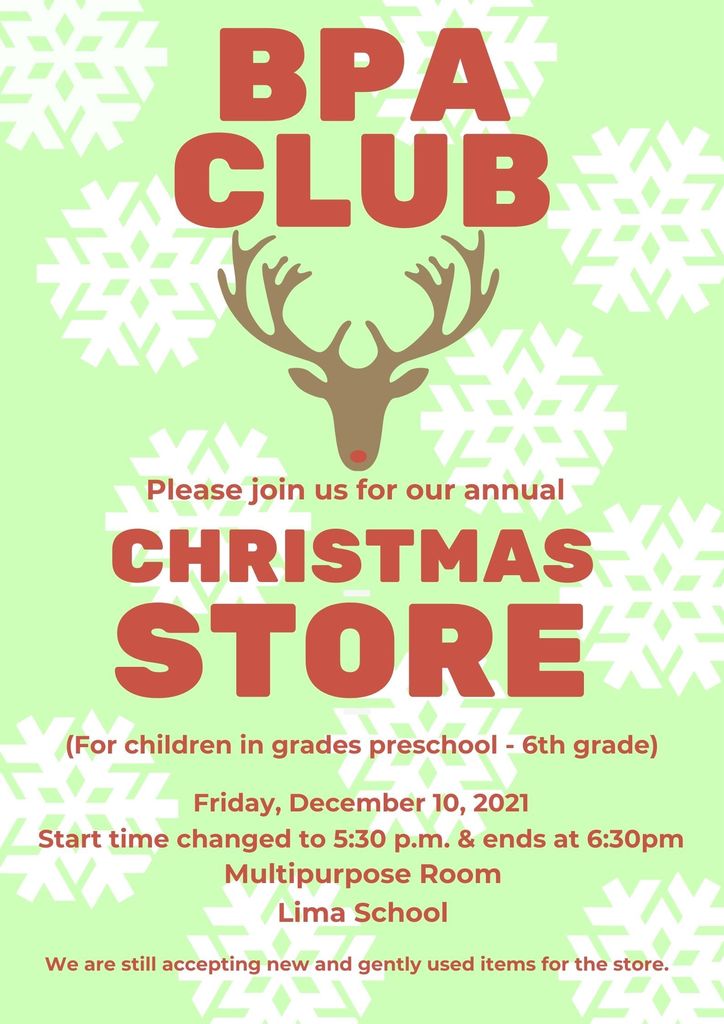 Don't forget to get your orders in today by 4pm for the Beverage Barn tomorrow morning. ☕

Winter Wonderland JH Basket Drawing Tonight at the Girls BB Game!!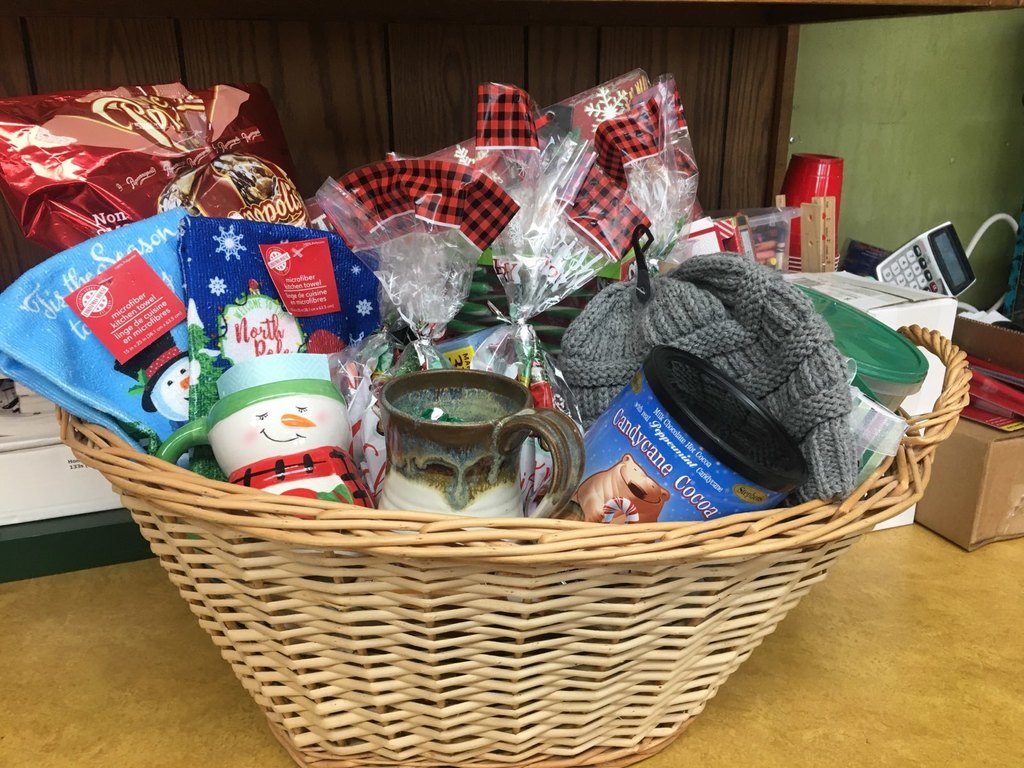 The BPA Club Christmas Store is this Friday starting at 5:30pm. Children, preschool - 6th grade, are welcomed to come shop, free of charge, for their immediate family members. We are still accepting new and gently used items for the store. Thank you for your support!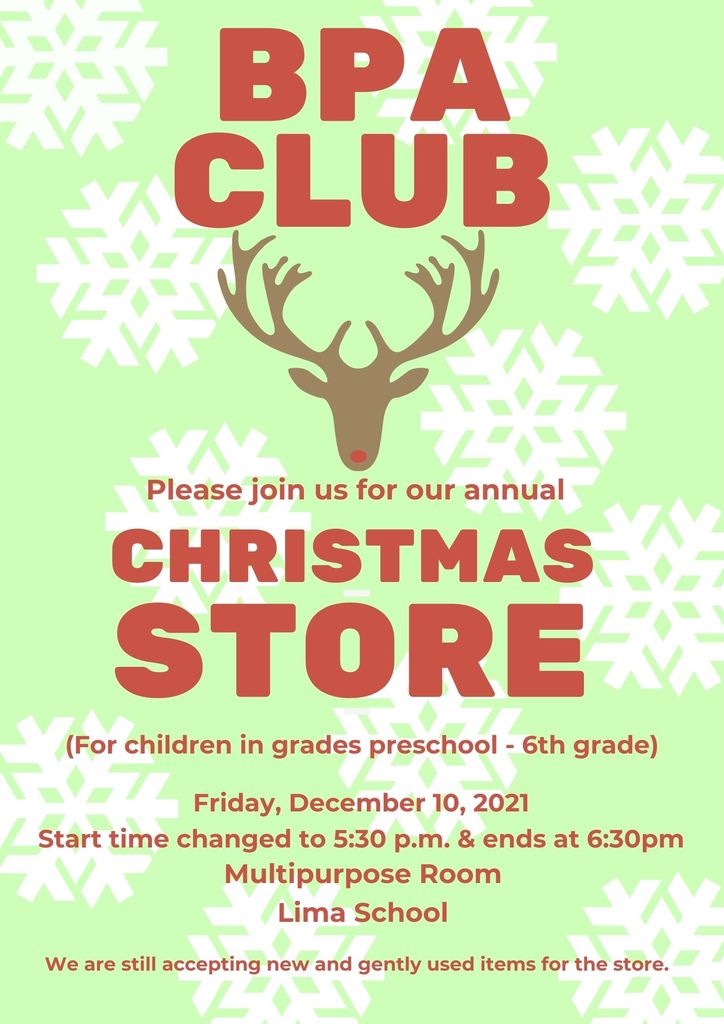 Free Christmas Adult Ed Class on Monday the 13th @ 7pm - Come join us while we make paper Christmas Gift Tags!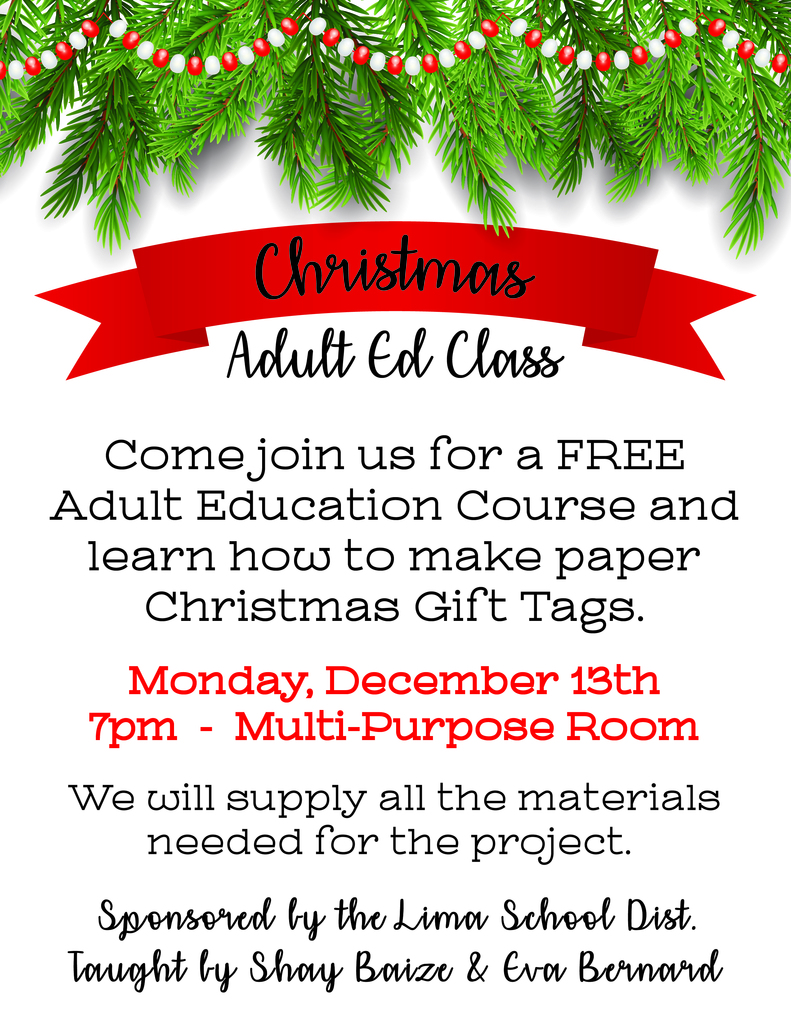 Friday morning the Junior Class will be running the Beverage Barn. Their pastry this month is raspberry kringle which is a delicious frosted raspberry danish. Please place your orders by 4pm on Thursday. Thank you for your continued support! ☕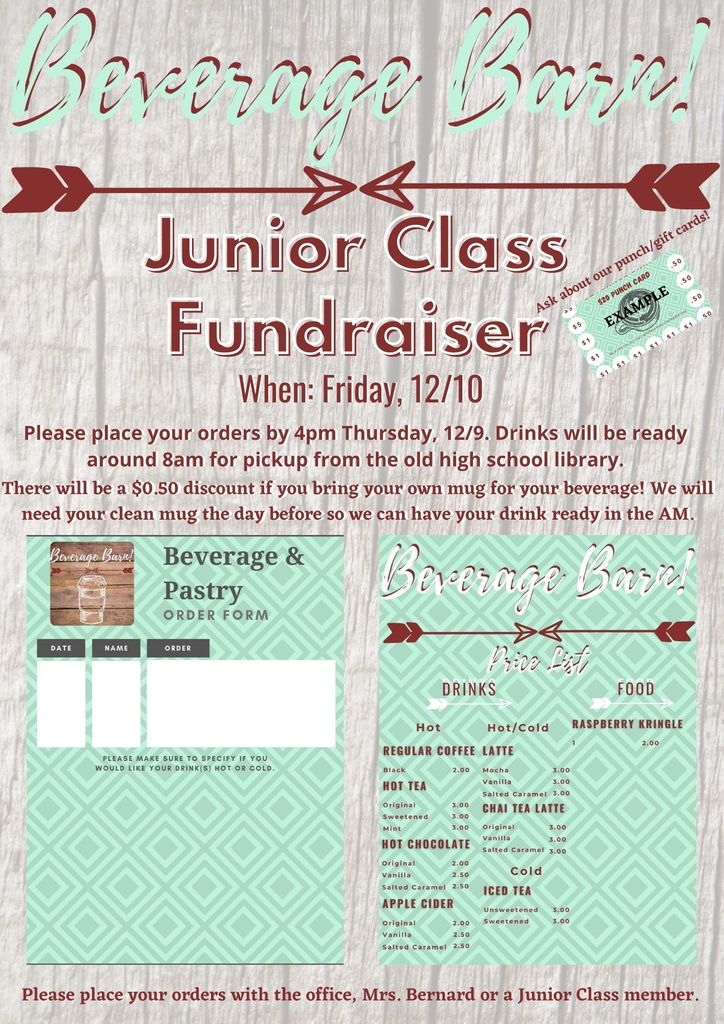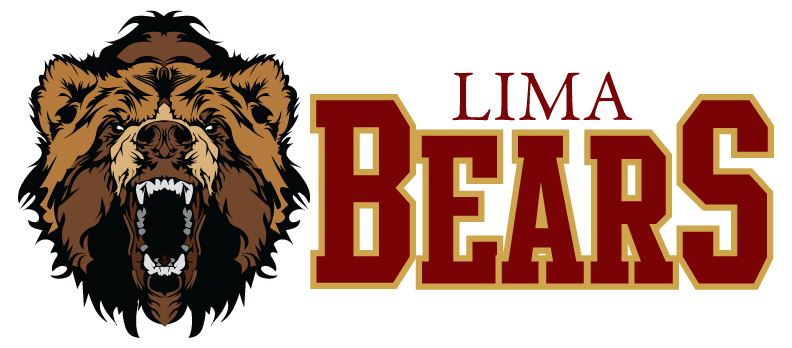 Just a friendly reminder there is a Booster Club meeting today at 3:30pm.