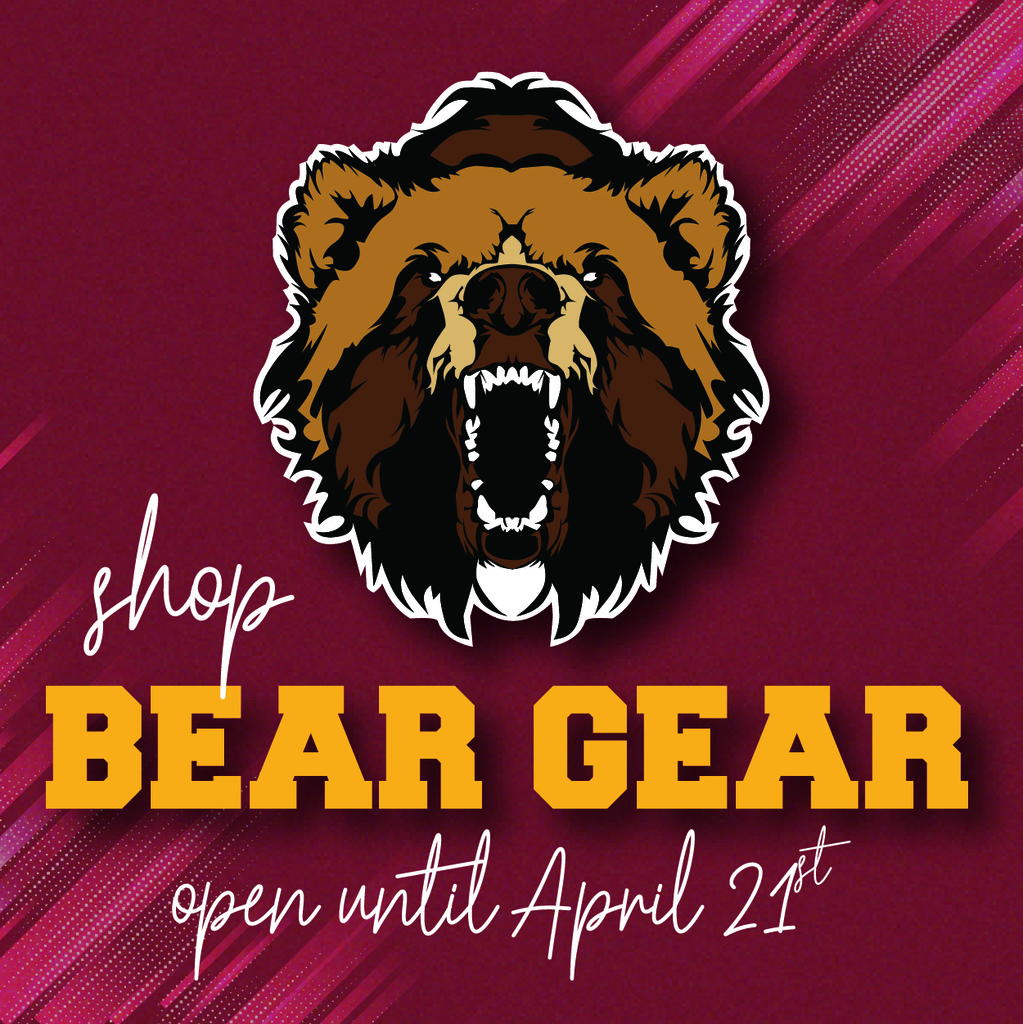 Spring Picture Day is Tomorrow!!!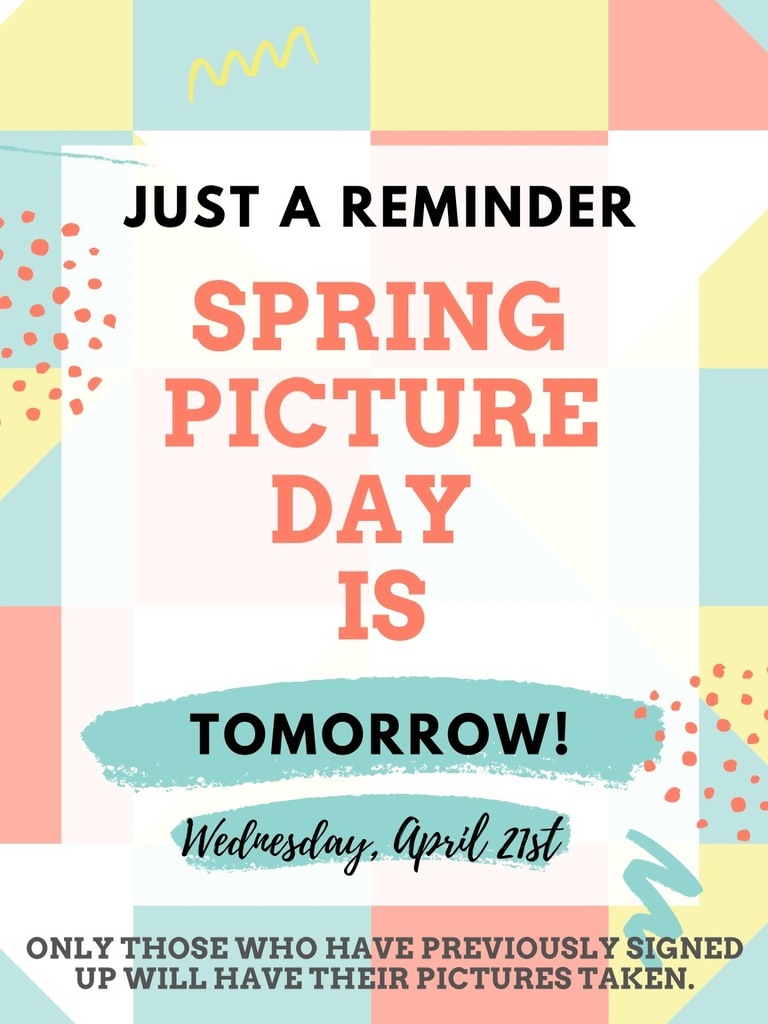 REMINDER: There will be no school on Friday, April 23.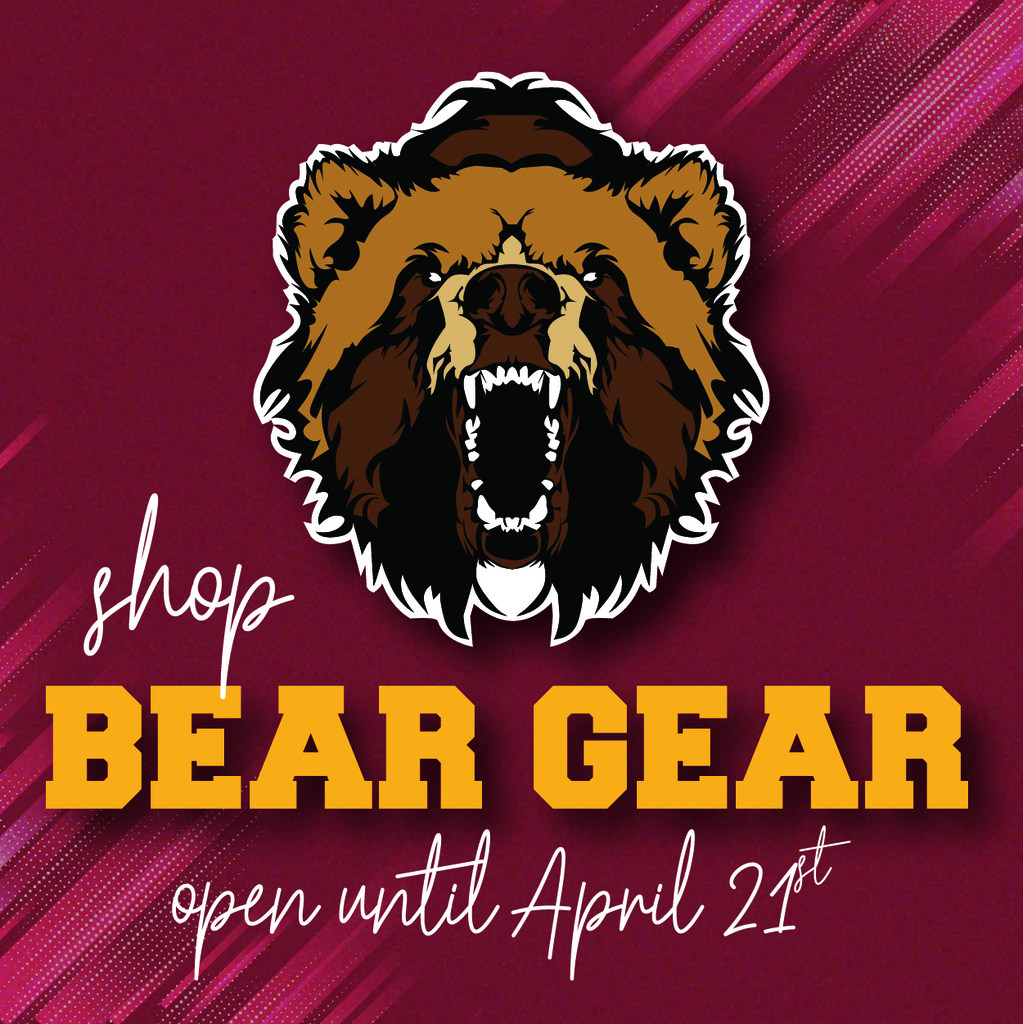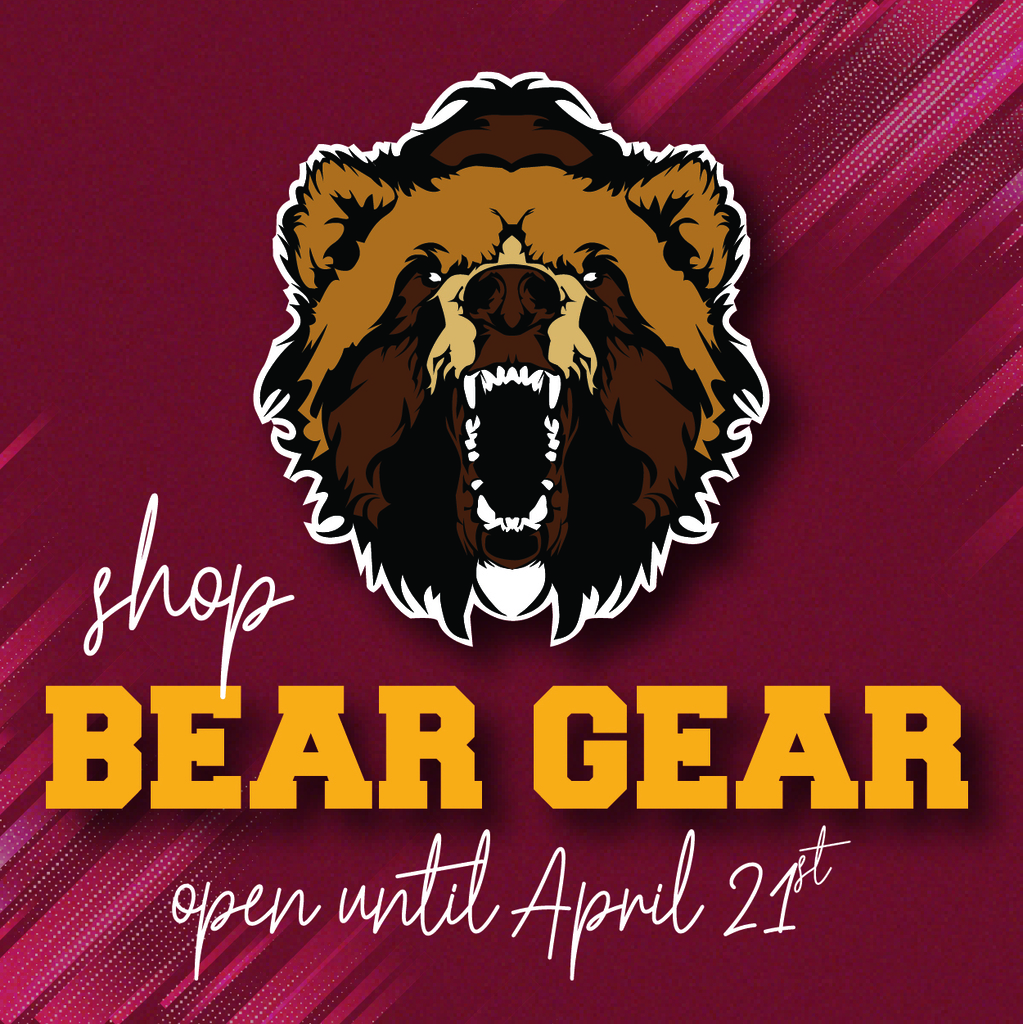 Spring pictures will be taken by the yearbook class, free of charge, next Wednesday, 4/21/21. Please send back the spring picture forms, sent home with students yesterday, by Monday, 4/19/2021. This is when sibling pictures can also be taken. If we do not receive a completed form, your child/children's picture will not be taken. Edited pictures will be emailed to parents the following week. The yearbook class will not be printing the pictures.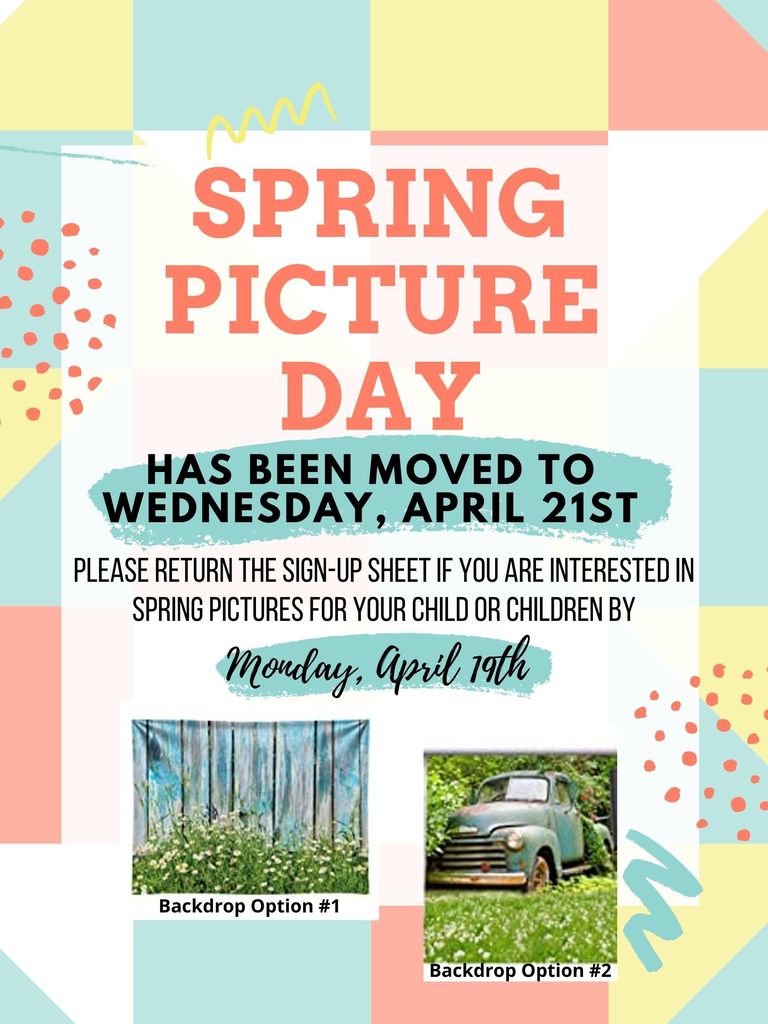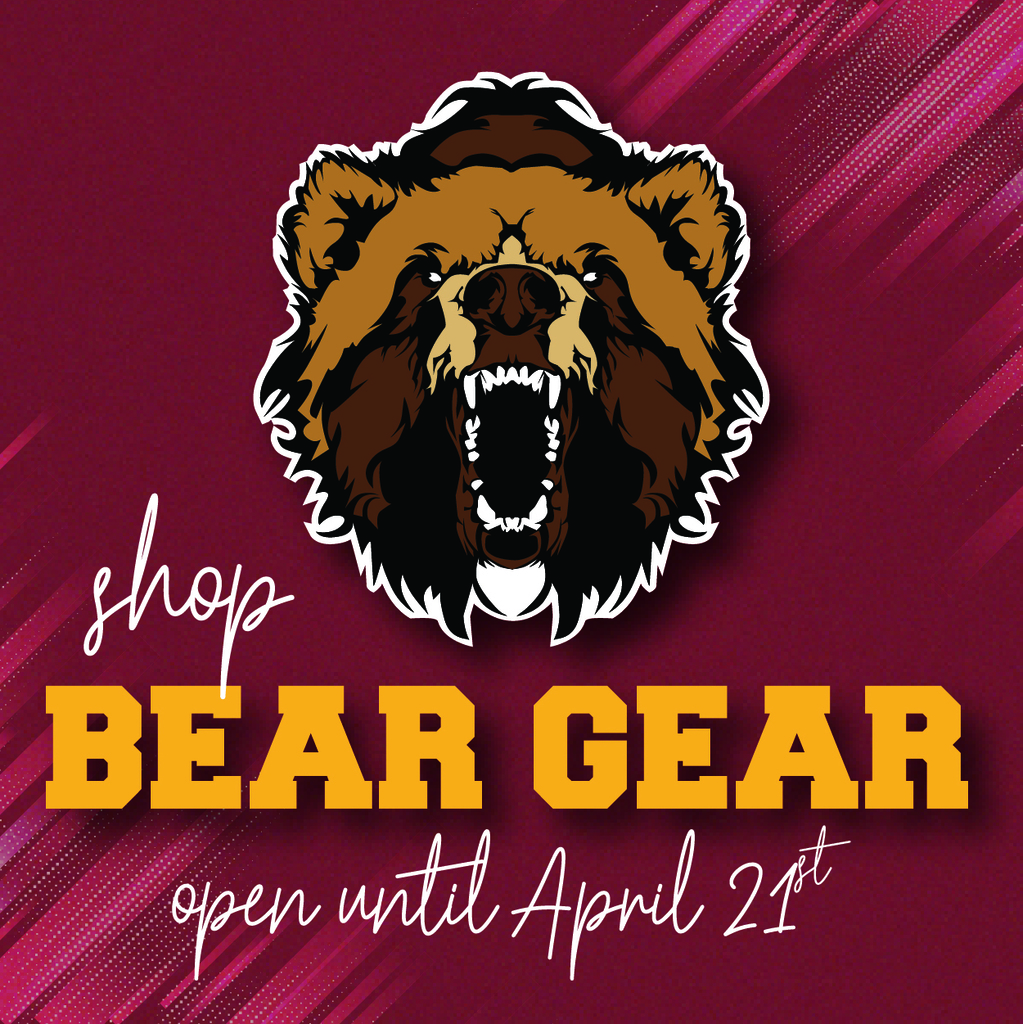 Reminder: Today there is a Lima Booster Club meeting at 3:30pm in the school multipurpose room.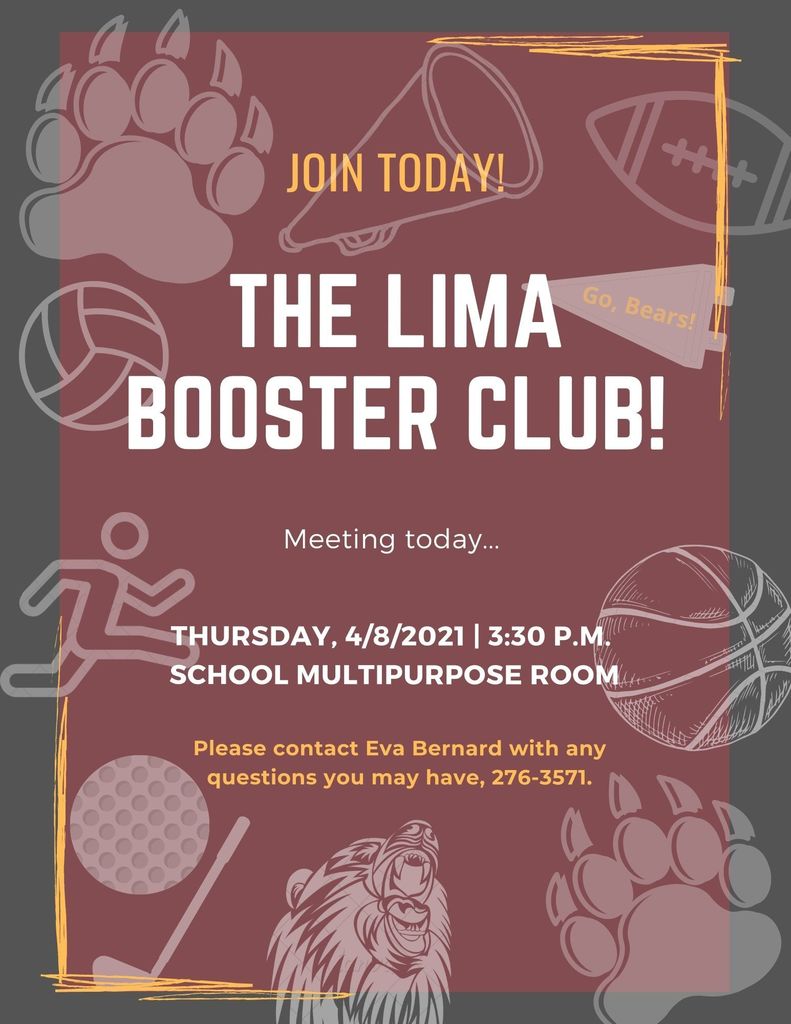 REMINDER: There is no school tomorrow, Friday, March 12. enjoy the three day weekend!
There is a Booster Club meeting today at 3:30pm in the multipurpose room. Come join us!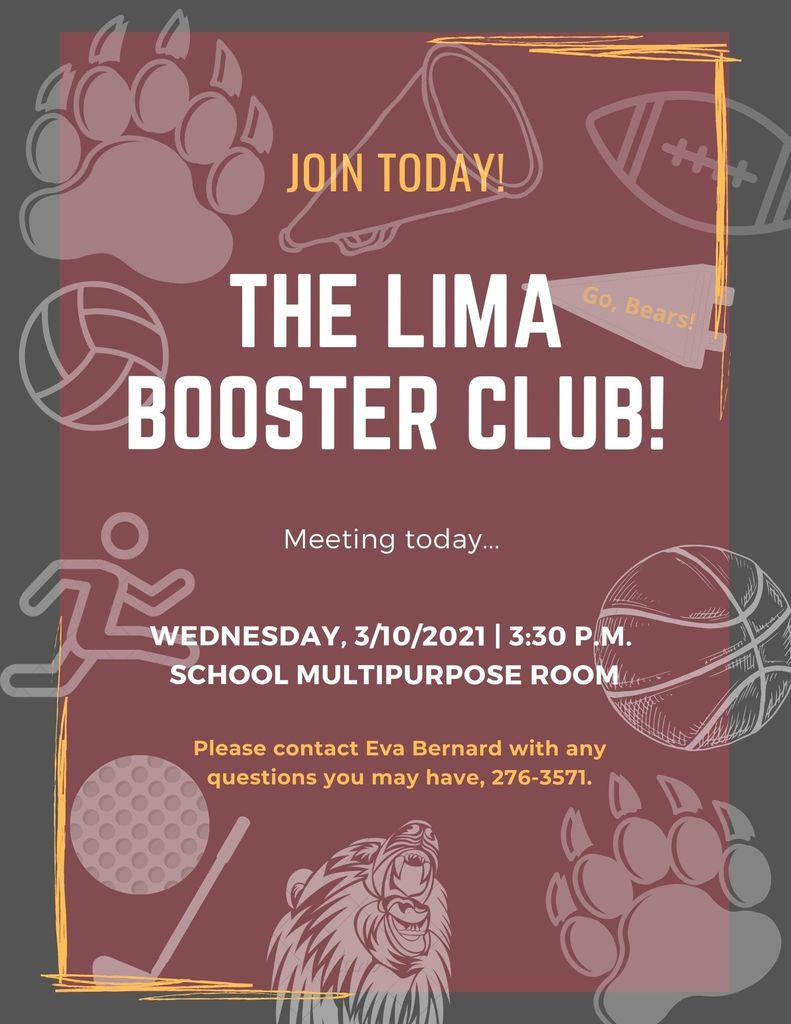 PeeWee Basketball Game Tonight! Free admission, game starts at 6pm. Concessions available, plus pizza slices for sale ($2 each)!
There will be a Booster Club meeting next Wednesday, 3/10, at 3:30pm. If you have any questions, please contact Eva Bernard. Go, Bears!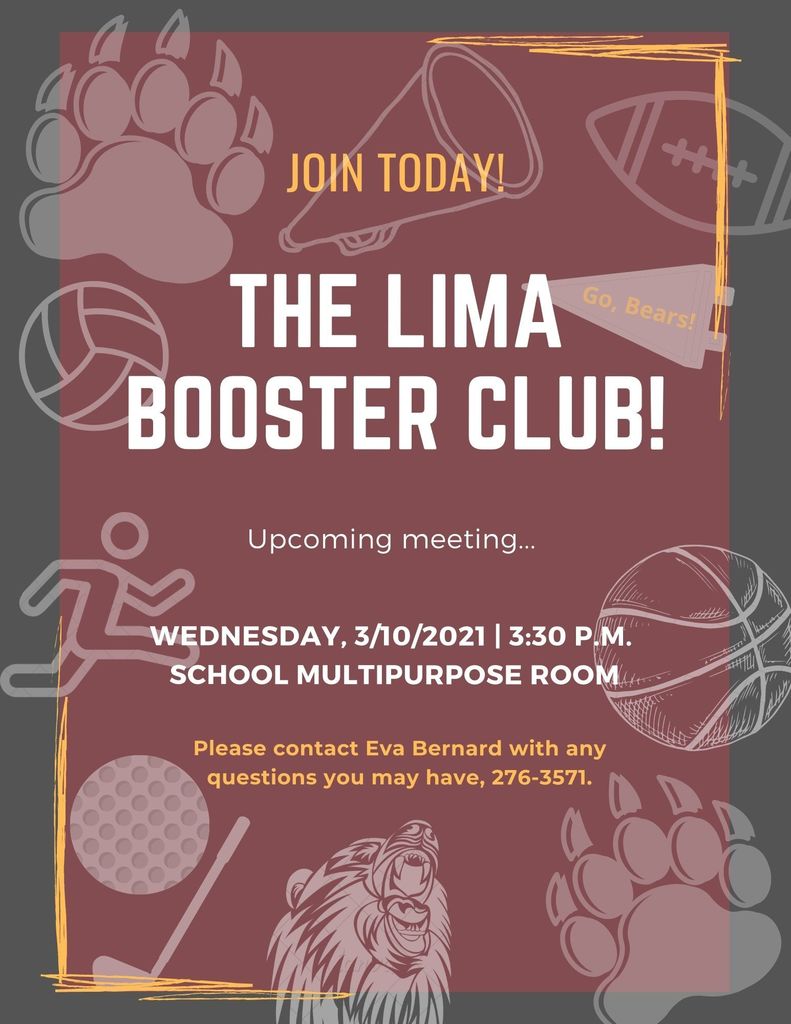 PeeWee Basketball is here! Don't miss the game on Friday (3/5) at 6pm. All are welcomed to come and cheer for our little bear cubs! Free admission into the game, concessions available, plus pizza slices for sale ($2 each)! See you there!

Special School Board Meeting Friday, February 19 - 7:00 pm Discussion on face coverings and future plans for sports.

The County Health is coming to Lima High School gymnasium for COVID vaccinations Phase 1 B. Call county health to make an appointment. They will be here at 1:00 on Tuesday, Feb 23.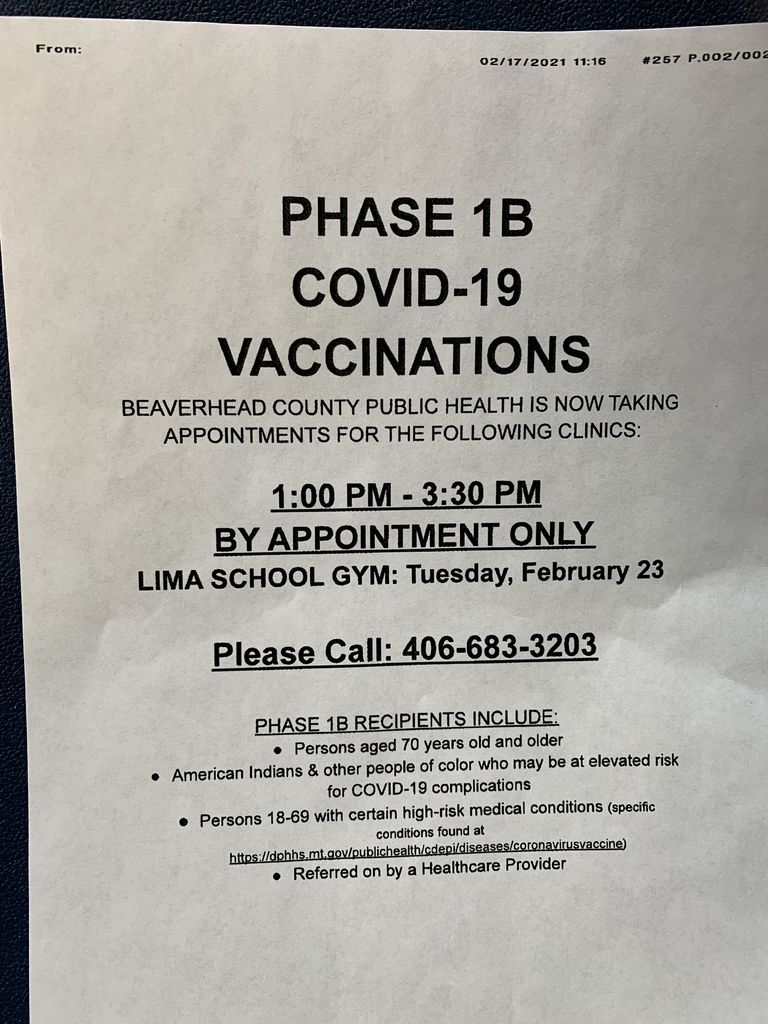 The winner of the BPA "Made in Montana" Basket is.... Darcy Perrenoud! Congratulations and thank you for your continued support of our students.🐻

Lima Bears boys basketball team lost to West Yellowstone Wolverines. 47-74
Time is running out! Today is the last day to purchase your raffle ticket(s) for the HS BPA Club's "Made in Montana" basket. More items have been added such as t-shirts, another pair of earrings, and a gift certificate. Please contact Mrs. Bernard or any of the BPA club members for tickets. We will draw the winning ticket tomorrow afternoon.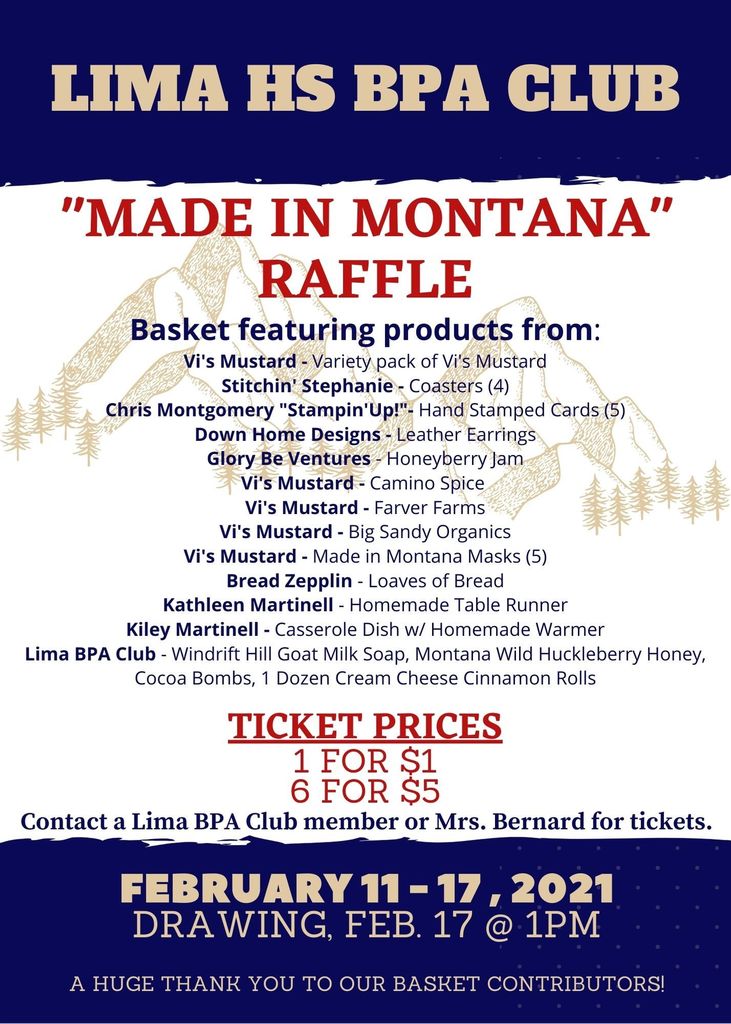 Bears Basketball Send Off Tomorrow 12:50pm! Lets all line up in front of the school to send our bears off to their first district game with some school pride! Bring your Bear gear and flags!
Sale Extended to February 17th! Don't forget to place your orders before the end of Wednesday!