JH Boys Basketball Practice will start November 1st after school. All players must have a physical before they may begin practice. Thank you Mr. Wellman for being faithful to coach our JH Boys Basketball Team
There will be a Pep Rally on Thursday, 10/28 at 9am. Please come help us send off the Volleyball Team to Districts!🐻📣
Pep Bus to Districts!🐻🎉📣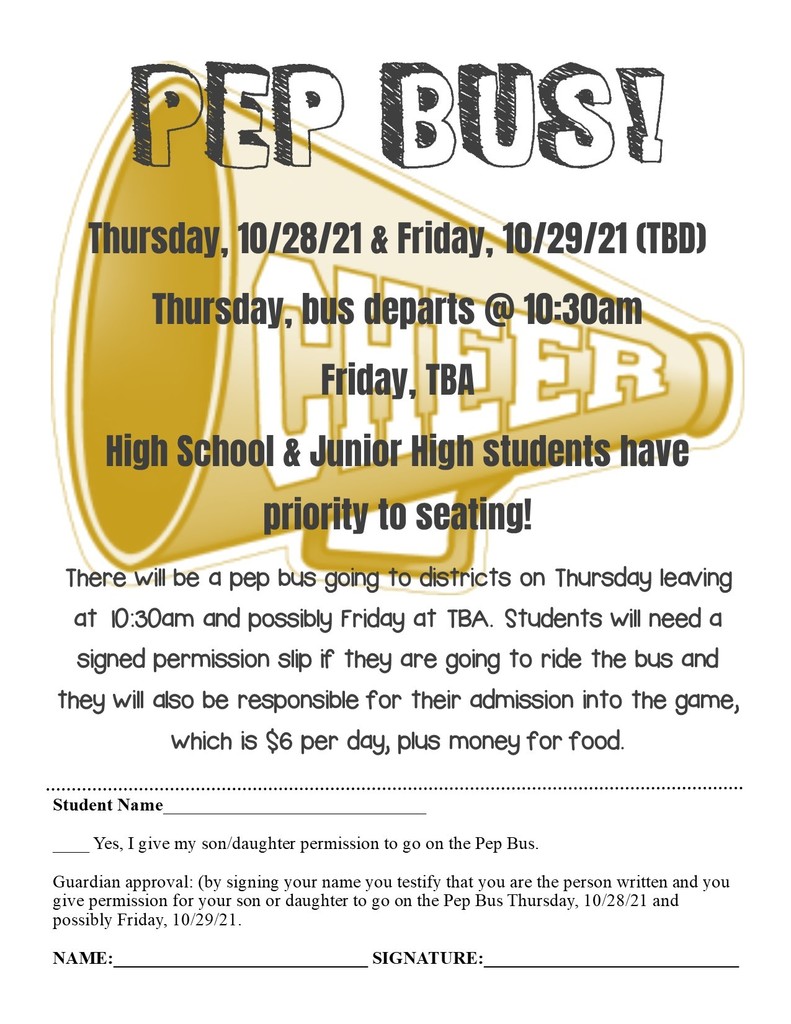 CURRENT District Bracket for Volleyball Districts Plan to cheer on your Lady Bears this week at the Memorial Event Center on the Manhattan Christian HS Campus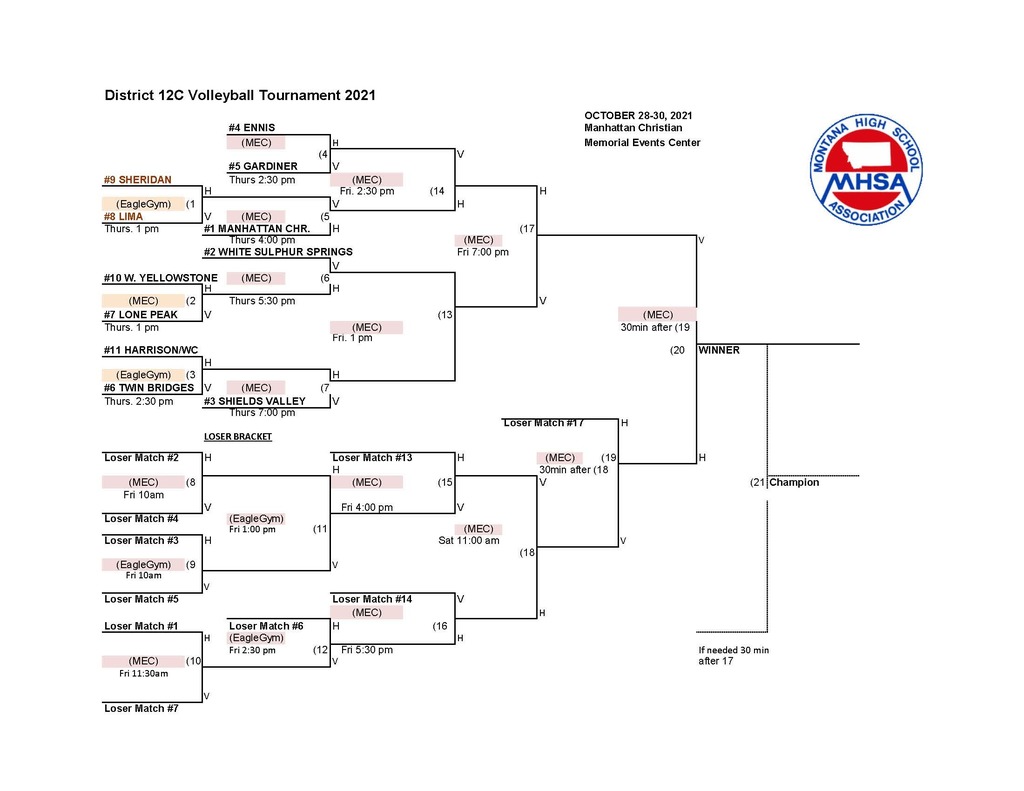 Lima FFA Fundraising Dinner November 5th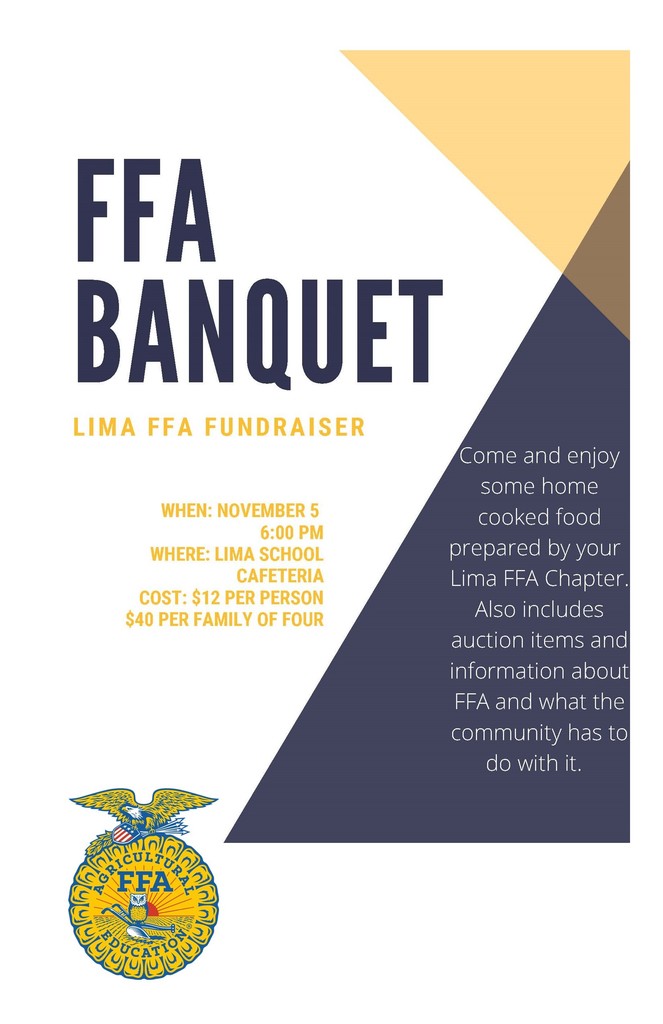 The Beverage Barn is back! Please place your orders by 4pm on Monday, 10/25 with a junior class member, Mrs. Bernard or the office. Orders will be ready Tuesday, 10/26, morning around 8am. This year we will also be offering prepaid punch cards for your convenience and a $0.50 discount for bringing your own mug. (If you bring your own mug, we will need it by Monday) Stay tuned as we will be adding more exciting deals each month!☕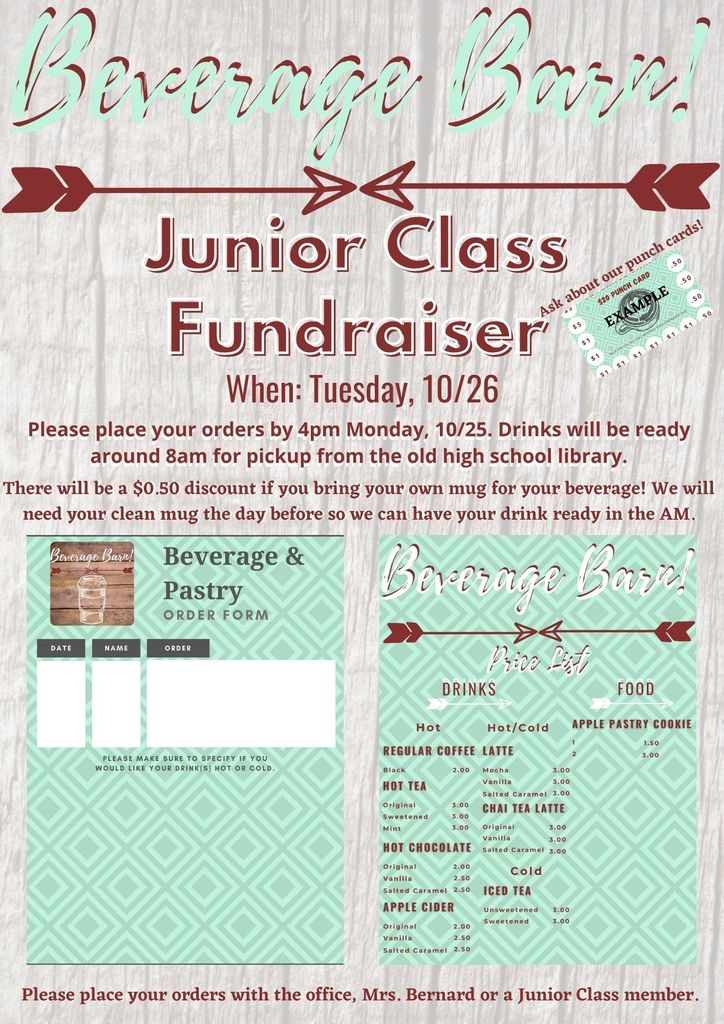 The Booster Club is having a meeting tomorrow at 3:30pm. Please come join us, anyone is welcome!🐻❤️💛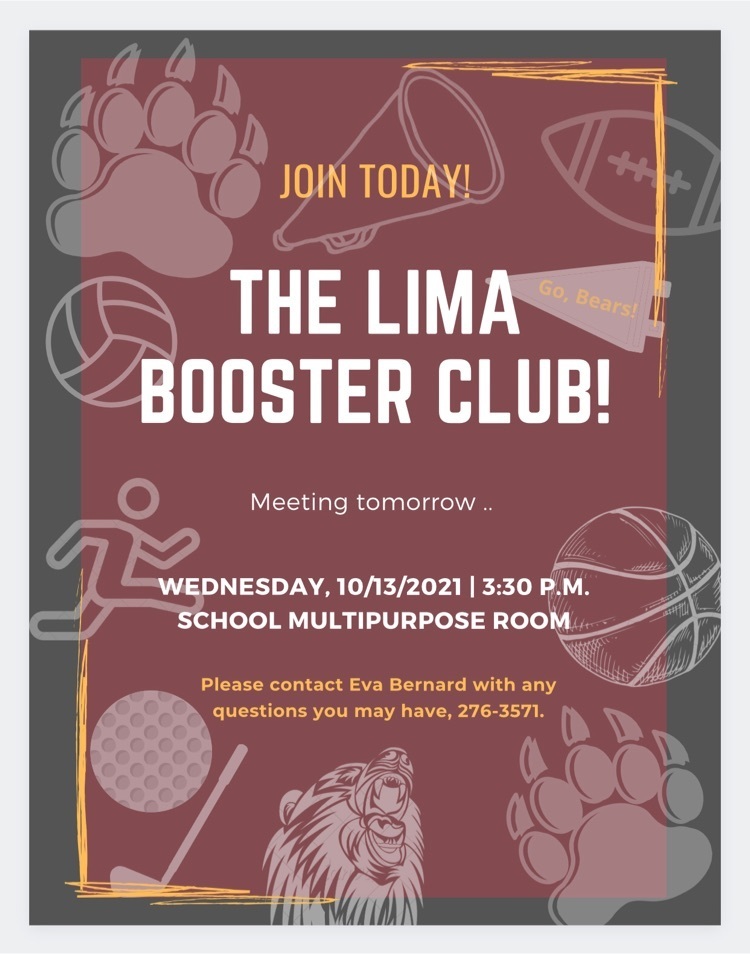 Parents, Just a friendly reminder that as the weather changes Elementary and Pre School students will be required to have snow pants, snow boots, hats, gloves and coats to go outside in the snow....
Reminder: Picture Day is tomorrow!📸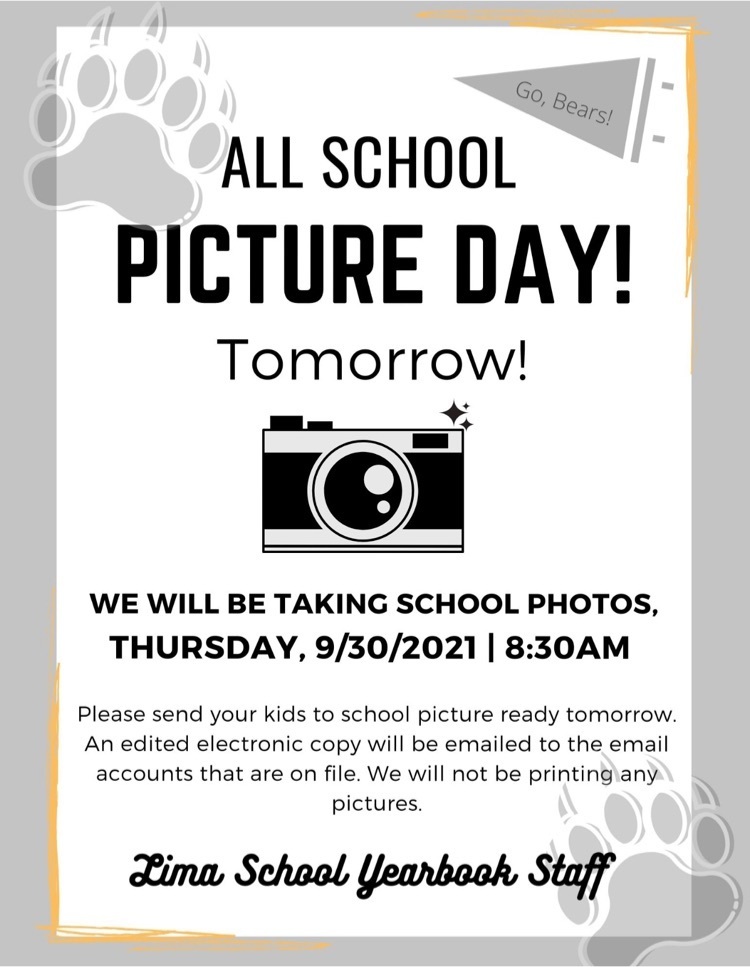 Homecoming 2021... Peeking Around the Corner Oct 4-9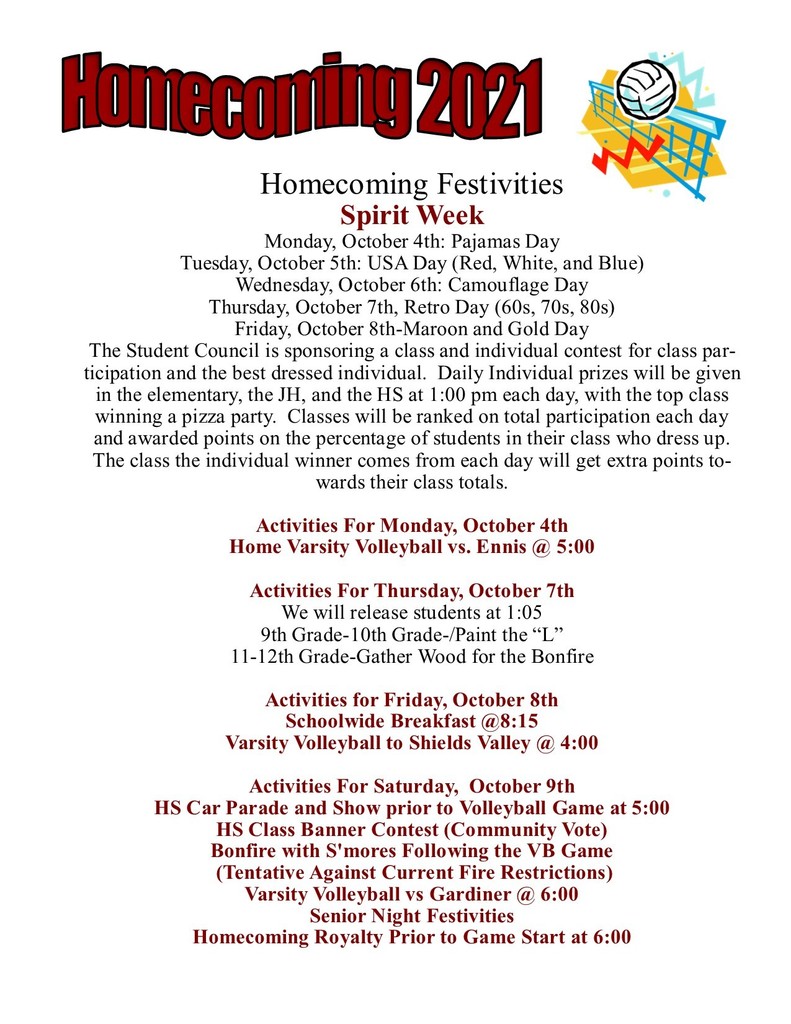 The Harrison Double VB Game has been Cancelled this week but resheduled for October 20th at 2:30 in Harrison

Tomorrow is Picture Day.... Please dress your Lima Bear Accordingly.....Pictures will be emailed to parents.... Thank you
Paw prints have been painted! A huge thank you to Booster Club members, Becky McGraw, Jodi Miner, Carla Thornton, Diane & Tom Lessley, Jenny Bernard & Jackie & Jason Sutton. If you would like to customize one with your child's name ($10) or would like one painted at your business or home ($25), please contact Eva Bernard. Go, Bears!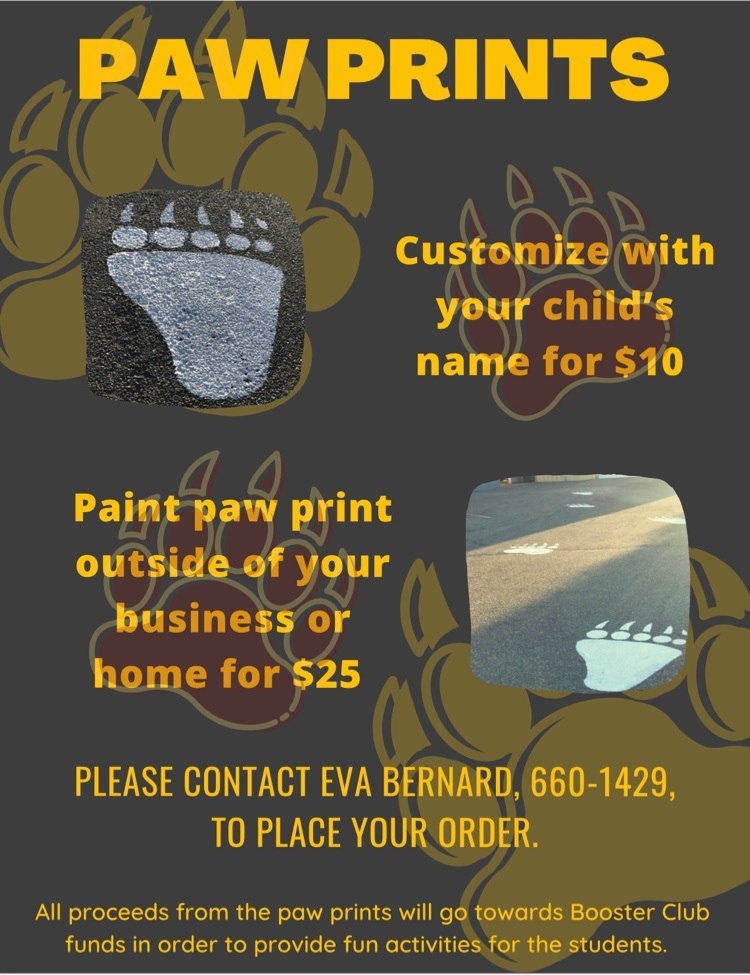 Friday September 24th is a scheduled Day off for the Lima School students... Enjoy the Fall weather! Friday is also our first Home Varsity Volleyball Game come cheer on your Lady Bears ar 6:00 as they play Lone Peak

Explore the opportunities available in the Blue and Gold world of FFA, Wednesday, September 29, Come Have Lunch with us in the Shop!!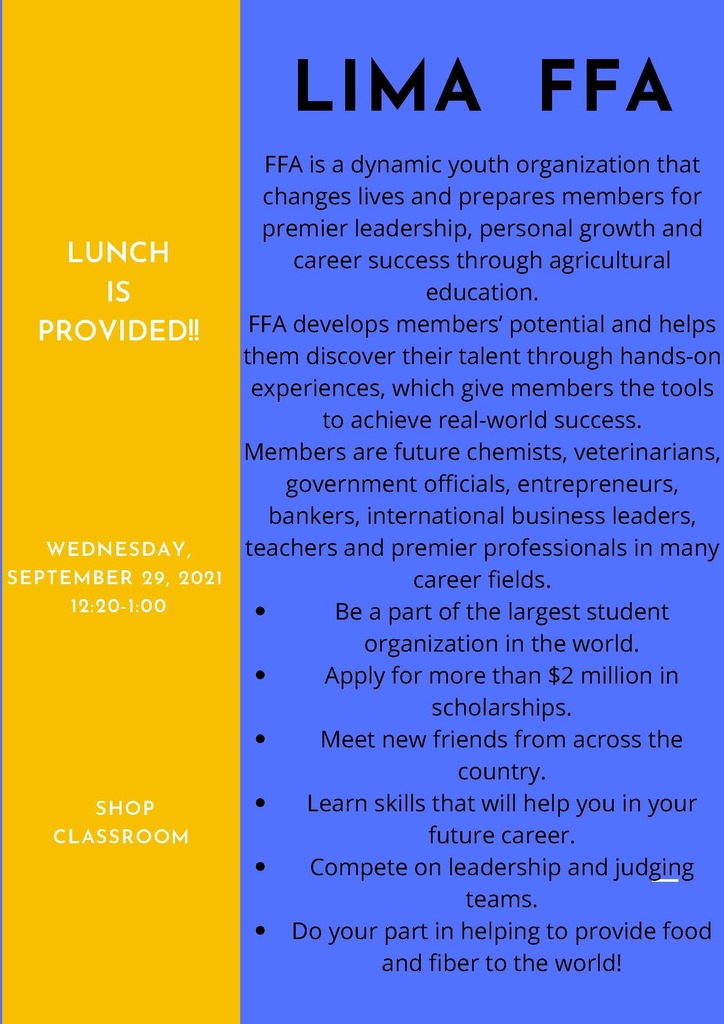 HS BPA Club will be having an informational meeting during lunchtime tomorrow. Grab your lunch and come see what BPA is all about!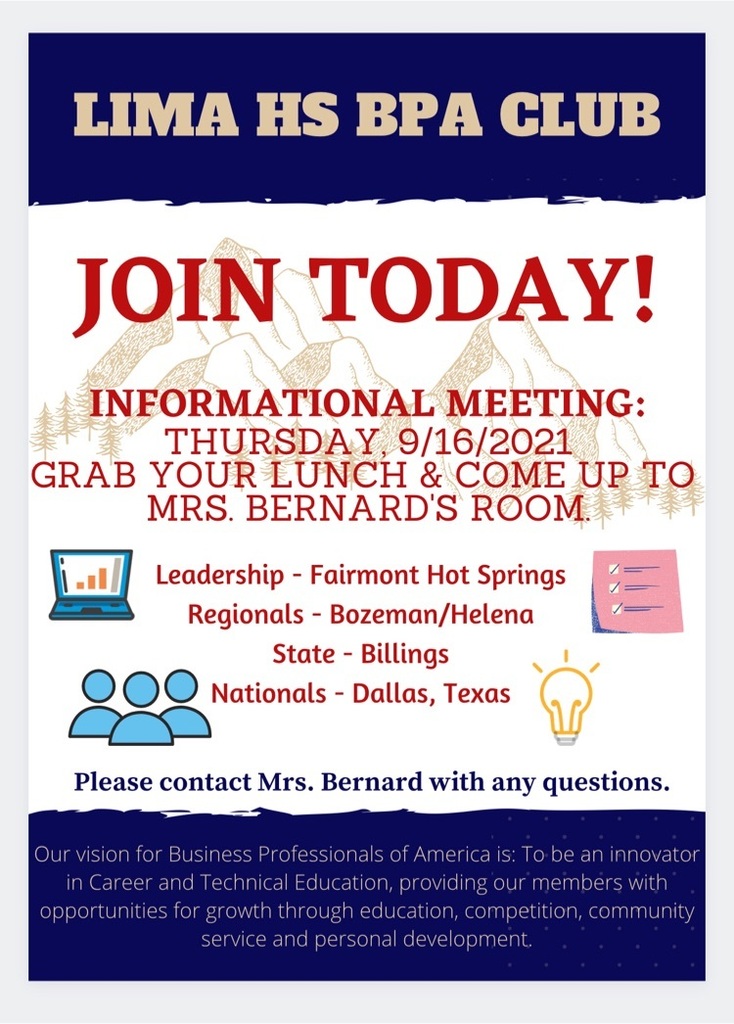 There will be a Booster Club Meeting at 3:30pm tomorrow. Please come join us, anyone is welcome!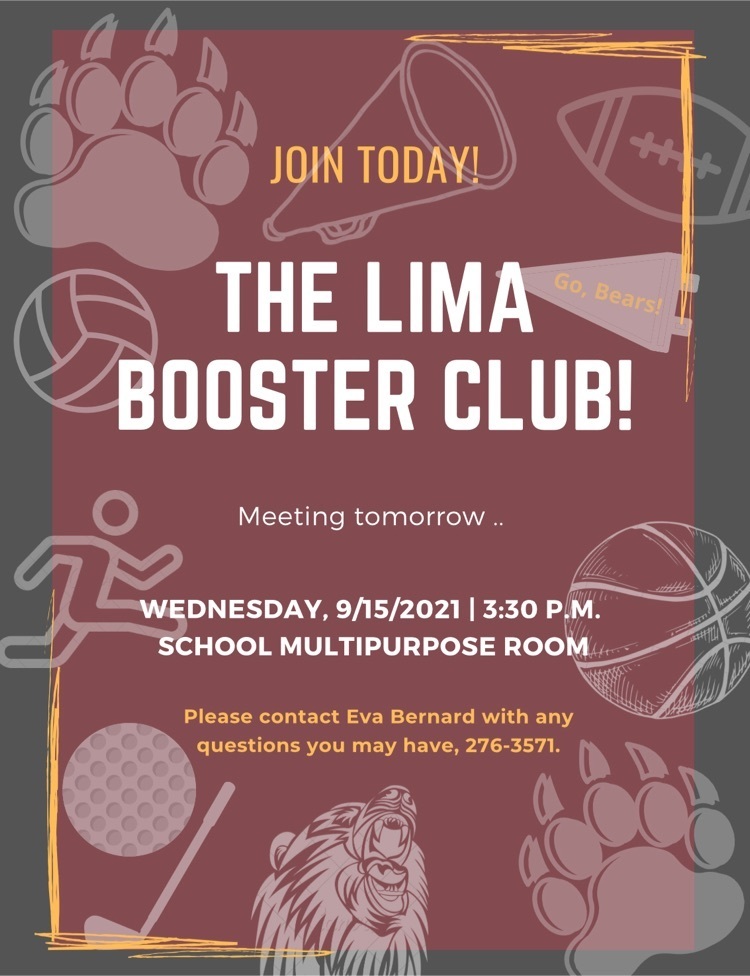 The Lima Bears Volleyball team will not be traveling to Manhattan Christian to play tonight. We hope to reschedule but please check out the athletic schedule on the website for updates.

Don't Forget: Fridays are BEAR FAN FRIDAY!! Wear school colors!
First day of school is tomorrow! All PE class students please remember to bring your swimsuit, towel, and a plastic sack to bring your wet suit and towel home in as all afternoon PE classes will be swimming. Thank you!